The Danes Hill Drama Department aims to educate and nurture the creative minds of young people, through dramatic skills and techniques, cross- curricular links and performance.  It is committed to creating and delivering high quality learning experiences through drama in education.
The Drama Department prides itself on delivering well planned, challenging and creative lessons that fulfil the young students desire to learn, create, watch and perform, as well as developing students' knowledge and skills to become independent and educated actors and rounded individuals inspired by the Theatre.
Every Year Group has the opportunity to participate and perform in a production each year. Previous productions include; Oliver, Grease, Annie, Guys & Dolls, The Pied Piper, Wind in the Willows, Hoodwinked and Matilda.
The school has two performance spaces, The Ark Theatre and the Studio Theatre. Both performance spaces are equipped with professional lighting and sound.
Gifted and Talented Drama students are encouraged to become Drama Scholars, developing their dramatic skills further to an advanced level preparing students for drama scholarship awards at future schools.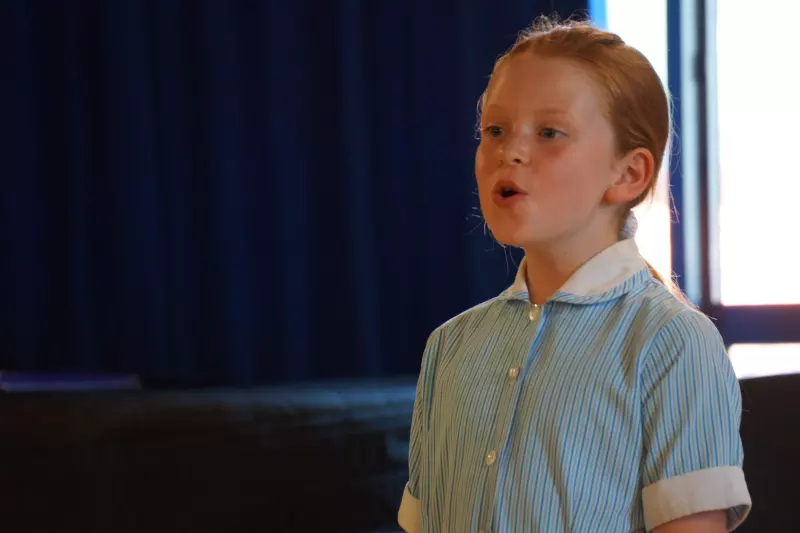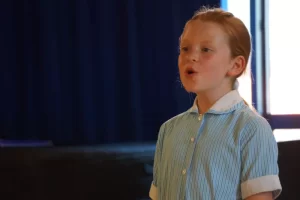 LAMDA
The LAMDA syllabus encourages children to develop their individual communication skills, accompanied by a growth in their personal confidence.  Children are taught to communicate thoughts and feelings with precision, power and interest through clear and specific exercises which enhance clarity of diction, the correction of mispronounced sounds and the development of expressive vocal skills.  On a private basis, LAMDA lessons are taught in individual lessons to children in the Main School
Lessons focus on:
Articulation and muscularity
Breathing – supply and support
Resonance – range
Prepared prose or verse reading, acting skills and modulation techniques
Each vocal exercise is demonstrated before encouraging the pupil to join in.  The nature and production of a sound is focussed upon each week.
Achievements
Danes Hill children have been especially successful over a number of years.  Achievements include: distinction passes in LAMDA Exams; the Rogers Cup for Sight Reading; the Leslie Hodgkinson Cup for Verse and Prose; the Casson Cup for Bible Reading; and the Kay Stevens Memorial Trophy for Solo Acting.  In addition, numerous medals have been awarded for performances ranging from own poem composition, humorous verse, solo acting, sight reading, duologue, prepared prose reading, and Bible reading. Year 8 children have also gained several drama scholarships to their chosen senior schools including: Sevenoaks, Reed's, St John's (Leatherhead), St Teresa's, St Edward's (Oxford), and Epsom College.